Search engine optimization (SEO) is the process of improving the visibility of your website or a web page in a search engine's search results. In general, the higher the ranking on the search results page and the more frequently your website appears in the search results list, the more visitors you will receive from the search engine's users.

All websites developed by NMS designs include SEO (Search Engine Optimisation) on keywords which are identified by the client. All websites will be also listed in the major search engines (mainly targeting Google, Yahoo! and bing) so you can immediately start getting hits and traffic from searches over the internet.
We guarantee top positions for most keywords!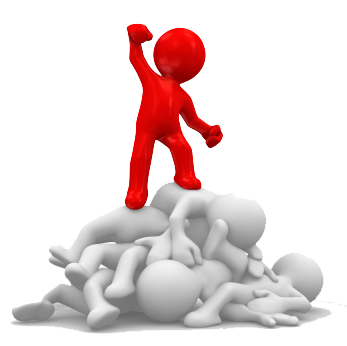 Search Engine Optimisation Functionality
The following Search Engine Optimisation tools are integrated within the package with the purpose of achieving effective results in search engines. Some of the features require input from the administrator when creating a web page and this know-how will be delivered during the user training carried out on the system prior to go live.
URL Rewriting - This helps the search engine crawler to easily match the name of the page with the keywords of that page.
Proper use of Page Names - Again this helps to highlight some keywords.
Meta keywords and description for home page - These are less important but will show in the search results of your pages.
Meta keywords for each page and entity - You can define which keywords are important for your pages.
Footer Links management - You can promote your most important links of your website.
Link Exchange mechanism - This helps to achieve a better website ranking which determines the position in search results.
Alt and Title descriptions for images and photos - Search engines prefer to have a description for your images and this further helps to reinforce your keywords in the web pages.
The use of proper Headings and styles - You have control in defining the headings and bold which are given more importance during crawling of keywords.
Use of proper tags such as DIVs and lists to facilitate crawling - The search engine crawlers (or robots) cannot read a website like humans so using the right HTML helps during indexing of your website.
Dynamic Content / or products such as News on the front page - Search Engines like it when content changes so dynamic content will give better results.
Other internal processes and cross-linking - The way everything is built within the website facilitates the SEO and results are immediately noticeable.
Apart from these important points, there are other offline approaches that need to be done to optimise the search results. These include links to third parties (giving importance to the page rank) and to search engines / directories. We can guide users on how to carry out these tasks as well as other tricks & tips that need to be applied in the content to further optimise the search results.
Free SEO Audit
We offer search engine optimisation services to websites that were not developed by us. If you are having trouble with your search results, contact us for a free audit of your web pages. You will be surprised by the improvements in your results.