The first step to make a website available to the public is to identify and secure a domain name (e.g. http://www.nms.com.mt). There is a large number of different domain extensions and we can provide any extension as required by the client.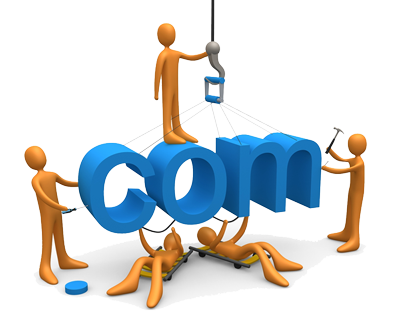 Why Register a Domain with NMS designs?
As part of our complete website services, we can register any type of domain on your behalf. This entitles you to free domain related consultancy and services such as name server changes, DNS management, forwarding, renewal notices and support.
If you need to register a business name, contact us to verify the domain availability (free of charge) so this can be secured immediately. Remember that domains are purchased on a first-come first-served basis by anyone in the world.
Domain Services
In addition to domain registration, we offer the following domain services:
Domain Renewals - We take care of your domain renewals
Domain Transfers - Transfer your domain from another registrar
Bulk Registration - Register or Transfer up to 500 domains
Private Domain Registration - Hide your information from WHOIS details
Forwarding and Masking - Forward or mask your domain to another URL
Business Registration - show additional information in the WHOIS database

Domain Registration Prices
We have provided prices for the most popular domains as preferred by our clients. Domain prices typically range between €25 and €35 depending on the domain name extension. We can supply hundreds of other domain extensions which may be useful for your business.

| Domain | Registration | Renewal |
| --- | --- | --- |
| .com, .org, .net | €25 | €25 |
| .com.mt | €40 | €30 |
| .org.mt | €30 | €20 |
| .net.mt | €40 | €30 |
| .edu.mt | €30 | €20 |
| .eu | €30 | €30 |
| .co.uk | €25 | €25 |
| .de | €35 | €35 |
* Domain Registration Terms: The registration fee covers the first year and the renewal fee needs to be paid annually to renew for another year. Prices are exclusive of VAT and are subject to change without notice. Minimum Order - 1 year and fees are not refundable.