In order for internet users to view your website, the files (web pages and images) must be placed in a special computer connected to the internet (hosting web server).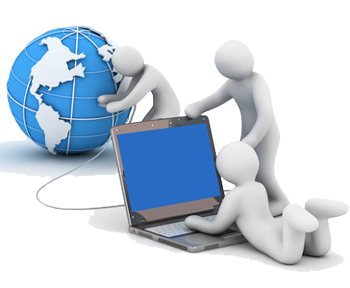 NMS Web Hosting
Web servers allow the transfer of files and e-mails with special software to protect hackers from accessing your files. We are proud to offer state-of-the-art data centres (Linux / php5 based) located in Europe (The Netherlands), providing fast, secure and a reliable Webservice to millions of users worldwide. The hosting can be managed by the administrator using the popular Plesk (by Parallels) v10.4.4 control panel. All our websites have been thoroughly tested and configured to run efficiently in this environment setup. The portal contains website monitoring tools where hits, unique visits, referrals and several other indicators will be measured for statistical and performance issues.
We have 3 entry packages Basic Plan, Commercial Plan and Professional Plan to choose form - Choose your Hosting Package
Why Hosting in Malta?
The hosting servers are currently being used by different types of clients ranging from content driven to ecommerce websites which deal with banks and credit card transactions. The hosting is compatible with Google Apps for Business. The advantages of the World-Class Data Centre are several and can be viewed below.
Ethernet Backbone operating at 20 Gbps
Multiple diverse upstream providers
Full network redundancy
Full BGP peering with all providers
70,000+ square feet of actual computer space with room to grow
Fully redundant (2N) UPS power systems and (N+1) air conditioning systems
Advanced fire protection, suppression & detection systems
Multiple power paths and network connectivity have two diverse paths into our facility
Fully integrated Monitoring System for all critical building, server and network systems
State-of-the-art Security Technology and 24x7 on-site security staff
24x7 Network Operations Centre & on-site data centre staff
Best-of-breed equipment for routers, firewalls and servers keep you online
24x7 dedicated prevention systems ensure network perimeter remains secure
Full website backup replication every 24 hours and backup database to another remote site (database can be configured to send a backup via email on a daily basis)
Technical support based in Malta
Control over emails, FTP, statistics, subdomains, DNS, Users, MySQL5 Database and much more...
Secure Socket Layer (SSL)
Access to the secure pages over the internet can be further secured with the use of an SSL Certificate (Secure Socket Layer). The SSL with a 256-bit encryption can be added to your account to verify the domain control and to secure the application during usage on the internet. SSL are required where sensitive data needs to pass over the internet such as when using payment details. Further details on this option can discussed. A dedicated IP address (which we can provide) would be required if the SSL needs to be used on the website.