Perhaps having a website for your business is the norm. But what about eCommerce and mobile/tablet friendly websites?
According to the lastest news release from the NSO during 2012, 77.5 per cent of households in Malta and Gozo had access to the internet. The proportion of internet users accessing the internet on an almost daily basis stood at 83.3 per cent.
Computer and Internet Access in Households
During 2012, an estimated 78 per cent of households had access to a computer at home. Nearly all households who had a computer at home also had access to the internet. Overall, the share of households with children having access to a computer and to the internet was higher than that for households without children.

Computer and Internet Use by individuals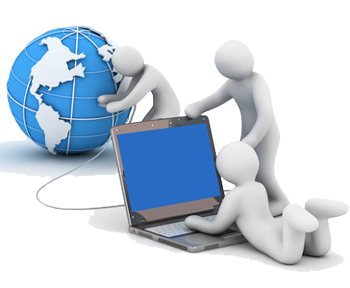 Results showed that 69 per cent of individuals between the age of 16 and 74 made use of a computer between January and March 2012. Likewise, 68 per cent also made use of the internet during the mentioned period. The highest degree of computer and internet use was registered in the 16 to 24 age cohort. In percentage terms both figures advanced when compared to 2011, and reached 99 and 98 per cent respectively. In contrast, the rate of computer and internet usage among individuals aged between 65 and 74 was the lowest, albeit an increase of 3 percentage points per category when compared to 2011 levels. Among those who used the internet during the first quarter of 2012, 83 per cent did so on a daily basis – an increase of 3 percentage points more than 2011. The internet was mainly used for communication purposes (94 per cent) and to access publicly available information (91 per cent).
The number of internet users who made use of e-Government services during 2012 increased by 9.5 per cent over the previous year, to 128,507. The use of e-Government was most popular among persons between 35 and 44 (66 per cent) and was closely followed by those in the 25 to 34 age bracket (64 per cent). Results also show that the use of e-Government is most common among persons holding a tertiary level of education (83 per cent). This category also registered a marked increase of 6 percentage points when compared to 2011 levels. The share of internet users engaging in e-Commerce activities were estimated at 64 per cent during 2012, a decline of 2 percentage points over 2011. E-Commerce was mostly used to purchase clothing and sports goods (58 per cent), and was followed by the purchase of holiday accommodation (31 per cent) and reading material (30 per cent).
Use of Mobile Internet
Results from this survey also revealed that 41 per cent of the persons who accessed the internet did so also using a mobile handheld device. The percentage of male mobile device users stood at 44 per cent of total male internet users, while the share of female users was estimated at 38 per cent. Mobile internet was mainly used for sending and receiving emails (33 per cent), while 28 per cent used this means to access social media

Source - NSO


Date: 04-03-2013 13:07 by Neville Micallef [Google+] Back to all news