Do you need a .mt domain?
The Maltese .mt domain structure is partitioned into second-level domains intended to serve a particular sector e.g. com.mt (commercial sector), org.mt (non-profit), net.mt (for ISPs) and edu.mt (educational sector). To maintain the integrity of this structure, registration of domains directly under .mt is not allowed.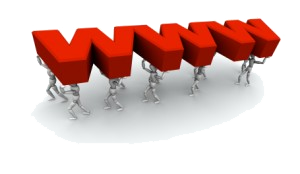 Do you need to be established in Malta to get a .mt domain?
Anyone can own a .mt domain and there is no need to be established in Malta. The applicant needs to declare the right to use the domain name ideally via a trademark or a business name. If you are a Maltese based company, having a .com.mt is highly advisable as it gives added value to your customers.
I already have a .com domain. Do I need a .com.mt as well?
Maltese customers usually prefer a .com.mt domain as it feels more local. Moreover, having a .com.mt domain does not put your company at a disadvantage when competing outside of Malta. Our advice is to secure a .com.mt domain as these are on a first come first served basis.
How long does it take to register?
The process to register a .com.mt domain usually takes 3-4 days from application to accessing the domain. Part of the process requires a physical signature on a document sent by the local NIC whch needs to be sent back before it is processed.
Can I change/set any DNS entries?
Not at this time, the Maltese NIC does not provide any means of changing DNSes except for assigning name servers. We can however bridge that gap as we can provide the required DNS changes.
Can I apply directly for a domain?
Yes, you may apply directly with the local NIC however this is not recommended as the process is not straightforward. It is advisable to use a local company to process the .mt registration. We at NMS designs offer the .com.mt domain registration service - more information can be found here - .com.mt domains


Date: 10-10-2012 15:37 by Neville Micallef [Google+] Back to all news