​
Location:

St Julian's Diving School
Date
:
Event Details
: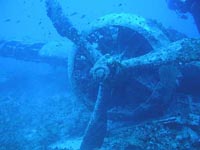 A unique opportunity to dive in Malta - call us on 0000 0000 to book this dive. We will explore the sea bed around the engine of a wrecked plane - BRISTOL BEAUFIGHTER
Note: This is an invented sample event to demonstrate the Event Management!
Click on an event heading to view more details about the event. All events are invented samples which rotate every month. If you are interested to implement this Event Management tool, please contact us with your requirements.
| | | | | | | |
| --- | --- | --- | --- | --- | --- | --- |
| Monday | Tuesday | Wednesday | Thursday | Friday | Saturday | Sunday |
| 1 | 2 | 3 | 4 | 5 | 6 | 7 |
| 8 | 9 | 10 | 11 | 12 | 13 | 14 |
| 15 | 16 | 17 | 18 | 19 | 20 | 21 |
| 22 | 23 | 24 | 25 | 26 | 27 | 28 |
| 29 | 30 | 31 | | | | |