​
Location:

University of Malta
Date
:
Event Details
: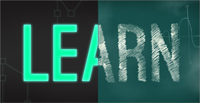 A featured lecturer will be performing a unique lecture on graphic design and creativity at the University of Malta. This is a unique opportunity for all graphic designers to get the latest from a master in this field.
Note: This is an invented sample event to demonstrate the Event Management!
Click on an event heading to view more details about the event. All events are invented samples which rotate every month. If you are interested to implement this Event Management tool, please contact us with your requirements.
| | | | | | | |
| --- | --- | --- | --- | --- | --- | --- |
| Monday | Tuesday | Wednesday | Thursday | Friday | Saturday | Sunday |
| 1 | 2 | 3 | 4 | 5 | 6 | 7 |
| 8 | 9 | 10 | 11 | 12 | 13 | 14 |
| 15 | 16 | 17 | 18 | 19 | 20 | 21 |
| 22 | 23 | 24 | 25 | 26 | 27 | 28 |
| 29 | 30 | 31 | | | | |