​
Location:

Wied iz-Zurrieq
Date
:
Event Details
: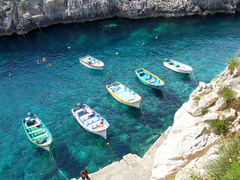 Żurrieq is one of the oldest towns in Malta, and has a population of 12,000 inhabitants. Żurrieq is situated in the South West of Malta. The first documentation about it being a parish dates back to 1436 dedicated to St. Catherine of Alexandria.
Note: This is an invented sample event to demonstrate the Event Management!
Click on an event heading to view more details about the event. All events are invented samples which rotate every month. If you are interested to implement this Event Management tool, please contact us with your requirements.
| | | | | | | |
| --- | --- | --- | --- | --- | --- | --- |
| Monday | Tuesday | Wednesday | Thursday | Friday | Saturday | Sunday |
| 1 | 2 | 3 | 4 | 5 | 6 | 7 |
| 8 | 9 | 10 | 11 | 12 | 13 | 14 |
| 15 | 16 | 17 | 18 | 19 | 20 | 21 |
| 22 | 23 | 24 | 25 | 26 | 27 | 28 |
| 29 | 30 | 31 | | | | |