The logo design of your company / product is a fundamental part of your business' identity. It is the first impression a customer has before they taste your products or services. You never have a second chance to make a first good impression, so your logo design must reflect the high quality of your company to customers.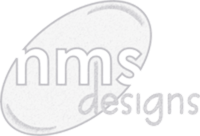 Logo Design Services
The trick is to create innovative and professional designs which match your identity. Logo designers at NMS are trained in creating simple, yet memorable designs that invoke feelings about a product or service. They know what colours and styles work best in a particular industry and how to design unique logos from the business owner's ideas, a sketch or from a sample.
The look and feel of the logo is what determines the layout and colour scheme used in your marketing campaigns and website. Changing it at a later stage will be more difficult but it is an opportunity to rebrand your identity.
We can create logos in any format, shape or technology. The price for a logo depends on the requirements but usually varies between €50 and €150 + VAT. Contact us for a quotation.

Logo Trademark Protection

The following steps are required in the logo design stage:
1. Ensure you are not using a name already used by others;
2. Choose a name which can clearly distinguish your products from competitors;
3. Protect your name and logo via Intellectual Property using a Trademark (locally or abroad);
4. Secure and register a domain name.
We would be very happy to assist and guide you in the process of searching, choosing and protecting your brand name. This is not a straight forward process but our guidance ensures a smoother experience as we are familiar with the local and EU processes to apply for a trademark.